Valentine's Day On a Budget
With the economy in the dumps, you may not be diving into your wallet for this heart-filled holiday day like you did last year. "Even for love?" the romantics ask. Sigh. Yep, even for love. That's why my latest project is working with Axe to offer some great tips on how to get an edge in the mating game on February 14 for all the folks who are feeling a little at the edge of their budget.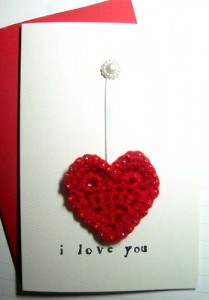 I'm bursting with great ideas, and some of them revolve around chocolate. Why? Because Axe did a global survey about what women like for Valentine's Day, and it turns out that chocolate tops the list of what women love by a long shot:
Nearly 70% of women said that chocolate was more irresistible than shopping, jewelry or, ahem, sex.
72% of women would hide their chocolate to avoid having to share it.
And this one's my favorite: 20% said they'd lick their chocolate so no one else would ask for a bite. Hmmm, I think I want to meet those women.
So with those cacao stats in mind, here's a start: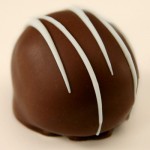 The key to knocking it out of the park on Valentine's Day is in personalizing your present. So instead of simply handing off a boring box of cliché chocolates, I suggest you personalize your gift by adding a card that tells her—in as many reasons as there are chocolates—why she's awesome.
So for instance, if you give her a box of 10 chocolates, you also get her a card that reads, "10 Reasons Why I Love Hanging Out With You!" 20 chocolates? 20 reasons. (And no, you're not allowed to reach for that measy Sampler box of 4 because you can't think of ways you like her!)
Your reasons should be absolutely unique to her. You know…
I love your laugh.
I love that you ask me why in the world basketball players would choose the horrible combination of yellow and purple in their "costumes."
I love that you eat cheeseburgers with jalapeños on them, just like me.
I love how you kiss.
See? It's easy and fun. And a card like that will mean as much to her (possibly more) than anything you can spend $100 on.
Another unique way to personalize your chocolate is to wear it yourself. I'm sure you can use your imagination on that one, but one option is wearing Axe Dark Temptation, their new chocolate-inspired fragrance, so she'll want to snuggle up to you to get her dessert. (And trust me, it doesn't smell like a chocolate soufflé; it's more of a spicy, peppery scent with an after-aroma of chocolate.)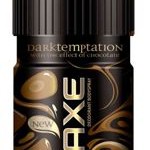 So, armed with a dozen other budget ideas (because a dozen roses is so cliché), I'll be doing a radio media tour with Axe on Thursday, February 12 to offer more Valentine's tips around the nation. Maybe you'll be lucky enough to catch a show and hear more!
And as you plan for how to spend your V-Day, please, keep thinking personal: How can you make your present unique to your Valentine?
Hope that helps, and happy hearting to all!